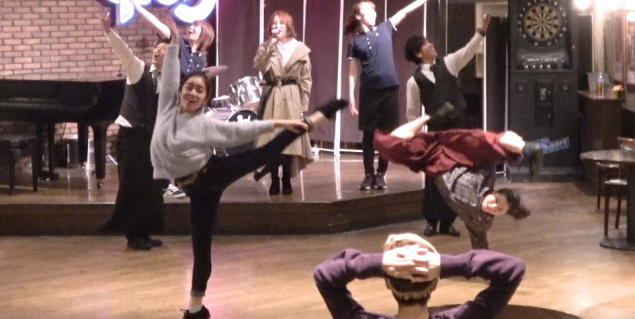 Japanese first-class performers will give memorable memories

to their lovely customers all over the world.
Let's the Happy Surprise reach you!
Let say there was an elderly couple from foreign country.
When they looked back to their life and remember when they went to Japan,
Wife : "I remember when we were young and went to Japan. I remember you gave me a wonderful surprise and until now, i still remember it with excitement. I'm so glad that i meet you."
Through EMOTIONRISE, we would like to expand this feeling to all the people around the world.
This is the world we are aiming for.


Spreading the "HAPPY" from Japan to the World!
Expanding the fans of "EMOTIONRISE" to the world.
Even only from one of the countries in Asia, Japan can give such a high quality performance.
Our wish is to make you come, see, meet and experience the wonder of Japan.